Gwen Taylor
Glitch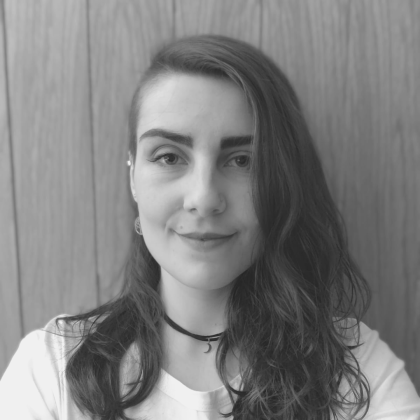 Glitch is an award-winning UK charity ending online abuse and championing digital citizenship. We have a particular focus on women and marginalised people. We were founded in 2017 by then local politician, Seyi Akiwowo, after she received a flood of abuse when a video of her speech at the European Parliament went viral. Through training, research, workshops and community building, we're building an online world that is safer for all.

Prior to joining Glitch, Gwen worked in education – first as a Library Assistant then as an English teacher in Vietnam, where they developed training sessions for new teachers, teaching assistants and other staff. They recently completed an MA in Environment, Development and Policy, which saw them explore how intersectional identities are impacted by sustainable development programmes. Gwen is passionate about using education as a way to make change, and has an interest in social and environmental justice.
Gwen Taylor is speaking at the following session/s
How to Protect Your Players from Online Abuse
Evidence shows that women are more likely to be harassed online, and this is even worse for women of colour, disabled and LGBT+ women. It is not the responsibility of the victims of online abuse to protect themselves and deal with its lasting effects, and Glitch is doing everything it can do to hold decision-makers accountable and stop the problem at its core. In the meantime Glitch's workshops will equip participants to navigate the online landscape with confidence. Glitch wants to help women of all ages, backgrounds and political affiliations to overcome the barrier of online abuse, feel more confident to use online platforms in order to use their voices online.

This session hosted by Gwen Taylor (Glitch) will be a practical sessions, where developers can protect minoritised people in their communities, take practical action to prevent and deal with online abuse and to be role models of diverse, respectful and engaged digital communities. The session will explore who is most likely to face online abuse and the impacts of online abuse, ways developers can role model good digital citizenship and practical tools to help activiate your community to be part of the solution.


Session speakers