Grace Curtis
Future Friends Games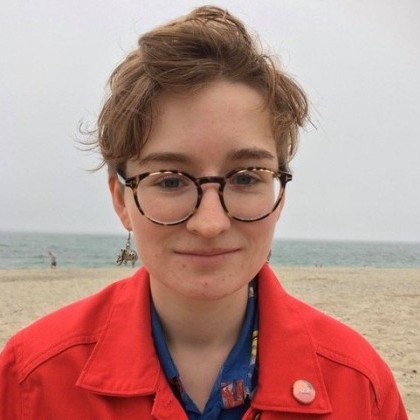 My name's Grace, I'm 23, hailing from Newcastle but currently based in Bristol. I started interning at publishing & promotion company Future Friends Games in February 2021, and have continued working there as a freelancer since my internship ended. Prior to coming to FFG I was a freelance writer for magazines like Eurogamer, Fanbyte and Edge (I still contribute the occasional feature).
Grace Curtis is speaking at the following session/s
Downward Spiral or Mega Viral: 10 Lessons From a Year on TikTok
Let's begin with a bold claim: TikTok is the most exciting discoverability platform available for games right now. Brief vine-like explosions of creativity blended with a user-centred approach have transformed TikTok from a dancing teen machine into the most downloaded app worldwide, with organic reach potential far beyond the likes of YouTube and Twitter. Anyone can go viral, doing anything. It's no wonder that so many indie developers are joining the platform in the hopes that their game will be the next to go big. As the resident Gen-Z team member of indie publishing & promotion company Future Friends Games, Grace Curtis has had a front row seat in this promotional cambrian explosion. In this talk, she'll share what she's learned - both from the accounts that reached 9 million people organically in a single post, and the ones that struggle to break 100 views. Which games are a good suit for the platform? Do I really need to learn all these dances? How do I edit on a tiny screen? Using the classic internet formula of a numbered list, Grace will talk through the 10 lessons she's learned during her first year as a creator and advisor for indie developers on TikTok.
Session speakers