Geraldo Filipe Garcês do Nascimento
Lively - A Keywords Studio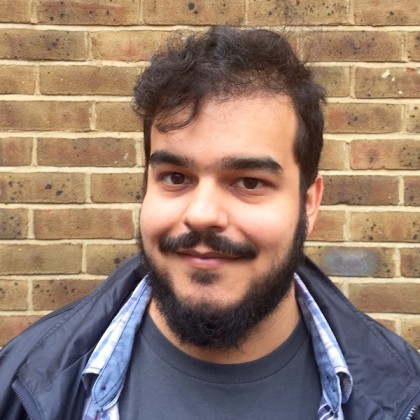 I'm a game developer from Portugal living in England since 2012. I started my career in 2009 as a software engineer for various consulting companies, making the switch to game development when I moved to the UK, following a lifelong passion for the games medium. Since then I've worked on several game development companies including Electric Square, Rovio, Playdeo and GSN. People know me as a passionate and kind game developer, always happy to help others. I feel like I excel in multi-disciplinary teams where I can coordinate and help multiple people at the same time. I'm adamant about the importance of good software engineering skills and code architecture in games programming, while also keeping in mind the importance of emotional intelligence and being kind to others.
Geraldo Filipe Garcês do Nascimento is speaking at the following session/s
Sustainable Coding with a Mental Health Mindset
Thursday
3:00pm - 3:45pm
Room 2
By being kind to yourself, to the code, and to others, you can be more productive, accept future changes more easily, and leave the path open to implement new features while making your current features work better together. All with a sustainable mental health mindset.
This talk explores the intersection of game programming, software engineering and emotional intelligence. Topics include how to keep your codebase nimble, how to code well with others with a kind approach to feedback and specific approaches to game engineering to keep one step ahead of design changes.
Session Takeaway
Kindness for game programmers: boost productivity while keeping your mental health
Day-to-day coding principles to follow
Modern software engineering practices applied to games: dependency injection, asynchronicity, reactive programming
Session speakers