Federica Nocerino
Freelancer marketer for gaming & tech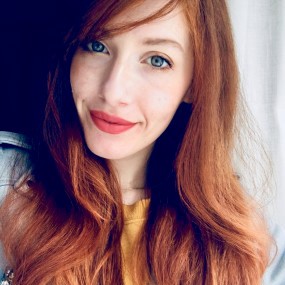 Federica Nocerino is a seasoned marketer with extensive experience in the games and tech industries. As a Women in Games ambassador, she is passionate about promoting diversity and inclusion in the gaming industry. She has spoken at a variety of webinars and conferences on topics such as marketing strategies for games, the importance of diversity in the workplace, and how to build and engage with communities. Her most recent speaking engagement was a webinar hosted by the Embassy of France, where she discussed HR strategies and best practices for promoting diversity in gaming companies. With a deep understanding of both the gaming industry and marketing best practices, Federica is dedicated to helping companies build successful, inclusive communities and reach new audiences.
Federica Nocerino is speaking at the following session/s
Mastering Discoverability: How to Attract and Nurture Your Game's Audience
Tuesday
2:00pm - 2:45pm
Room 4
Discoverability is one of the biggest challenges facing game developers today. In this session, attendees will learn how to build a strong community, engage with fans on social media, and use real-life case studies to market their games successfully.
Session Takeaway
By the end of this session, attendees will learn:
How to build a strong community of fans around their game
How to engage with fans on social media and use the latest platforms and trends to market their game
Real-life case studies of successful game marketing campaigns
Practical strategies for marketing their game and improving discoverability
Session speakers