Dr Gaetano Dimita
Centre for Commercial Law Studies, QMUL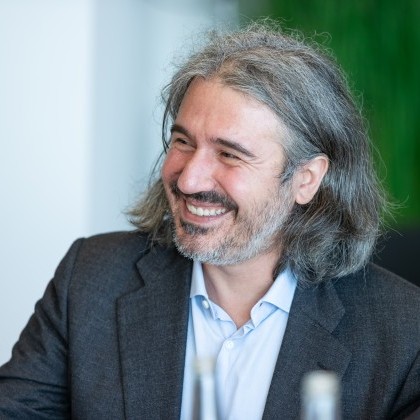 Gaetano a Senior Lecturer in International Intellectual Property Law at the Centre for Commercial Law Studies, Queen Mary, University of London, where he focuses his research and teaching on Games and Interactive Entertainment Law.
He is the founder and editor-in-chief of the Interactive Entertainment Law Review, Edward Elgar, the producer of the More Than Just a Game conference series; the co-author of Mastering the Game 2nd edition, WIPO, and a video games enthusiast.
Gaetano serves as Board Member of the National Video Game Museum; and as Executive Committee Member of BLACA (British Literary and Artistic Copyright Association), the UK national group of ALAI (Association Litteraire et Artistique Internationale). He is also a member of: the British Copyright Council - Copyright and Technology Working Group; the UK IPO Copyright Advisory Council; the Italian Bar Association (Rome), the Video Game Bar Association; the Fair Play Alliance and the Higher Education Video Game Association.
Dr Gaetano Dimita is speaking at the following session/s
Know Your IP: A Deep Dive into Open Source and AI
Tuesday
4:00pm - 4:45pm
Room 4
Every video game is a mix of original and licensed Intellectual property (IP). Understanding how to protect your original creation and avoid infringing third parties IP rights is crucial to the success of your video game. IP clearance and strategy go hand in hand and every developer should be thinking IP at every stage of the video game development in order to know when to seek legal advice and avoid mistakes which might jeopardise the project. This is particularly important when incorporating open-source code and assets generated by AI in your game. They might come with strings attached which are better to understand before use.
This session will cover the core concepts of IP Law, IP clearance, and protection strategies which every developer should be familiar with, with a particular focus on open source and generative AI.
Session Takeaway
Know you IP and read what you sign

Understand the differences between the most common open-source licenses

Understand the potential IP risks when including AI-generated assets in your game




Session speakers