Dish Eldishnawy
Metacore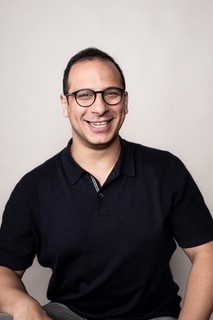 Dish is Product Manager for Metacore's hit mobile game, Merge Mansion. He stands at the creative nucleus of the game's development, merging strategic vision with practical execution (pun intended), crafting those unique features that not only captivate players but also tick the game's growth chart upwards. With a full deck of 14 years in the digital entertainment & communication sectors, Dish has shuffled through roles as a solution architect, data analyst, and product lead. His journey has dealt him a hand in companies like Unity, Rovio (the minds behind Angry Birds), and Orange. He's also lent his expertise to firms like Ipsos and Netflix.
Dish Eldishnawy is speaking at the following session/s
Unraveling Player Dynamics: Behavioural Retention and Its Impact on a Mobile Game Growth
Tuesday
4:00pm - 4:45pm
Room 2
Are you seeing a drop in the long-term retention of your top spenders? Is your recent LiveOps event not hitting the targets? And what about your mid-spenders' ARPDAU – could it be better? Game teams often rely on monetary and UA cohort segmentation to address these problems. But there's another tool in our toolbox: behavioural segmentation. In this session, Dish will break down how behavioural segmentation can give your team a new perspective. We'll see how it can help uncover the root causes of changes in your high-level metrics, help prioritise your team's efforts, and maintain balance in your game's economy. You'll walk away with a new understanding of behavioural segmentation and practical tips on how to use it to answer your team's tough questions.
Session Takeaway
Delve into the technique of extracting distinctive behavioural segments from your game data, turning abstract numbers into actionable insights.
Grasp the influential role of behavioural segmentation as an impactful mechanism for dissecting and enhancing your game's performance KPIs.
Unearth effective approaches that utilise behavioural segmentation insights to streamline your roadmap and refine your backlog.
Acquire pragmatic strategies and techniques for weaving behavioural segmentation into your team's toolkit, empowering you to unravel complex questions surrounding your monetisation and engagement metrics.
Session speakers