Dan Evans-Lawes
Deep Silver Dambuster Studios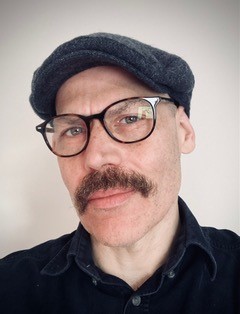 Dan is Technical Art Director at Deep Silver Dambuster Studios. With over twenty years of experience in game art, Dan has worked on titles such as Timesplitters: Future Perfect, Crysis 2 and Homefront: The Revolution. His lifelong fascination with trashy screen violence and practical effects finally paid off when he got the chance to develop Dead Island 2's gore and dismemberment engine. When Dan isn't making sure that pulverized brain tissue glistens in the most gruesome way possible, he likes to destroy what's left of his own brain by watching the worst movies humanity has ever produced
Dan Evans-Lawes is speaking at the following session/s
The Innards of F.L.E.S.H: Dead Island 2's Gore System Dissected
Wednesday
5:00pm - 5:45pm
Room 3
A deep dive into the Fully Locational Evisceration System for Humanoids that powers Dead Island 2. F.L.E.S.H. pushes procedural real time gore to a frankly ridiculous level, as well as providing optimised content pipelines for authoring a large number of damageable zombies.
Session Takeaway
Smart combinations of simple techniques can be used to create procedural gore at a quality level that is competitive with bespoke art assets.
Clever thinking about in-game procedural techniques can improve content pipelines.
Procedural feedback systems can improve the sense of connection between the player and the virtual world.
Session speakers