Chris Charla
ID@Xbox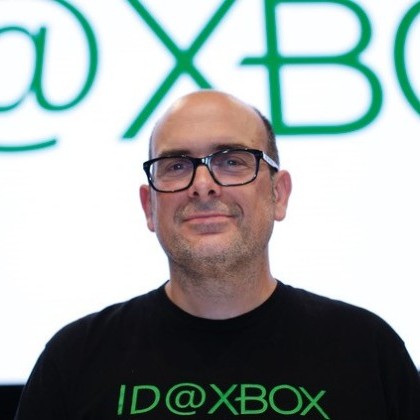 Chris Charla is the Senior Director of ID@Xbox at Microsoft. Before starting the independent developer self-publishing program for Xbox, he spent two years as portfolio director for Xbox Live Arcade at Microsoft Studios. He joined Microsoft after 10 years at independent studio Foundation 9, where he did everything from level design and IP creation to leading its business development group. In the ancient past, he was the launch editor for IGN.com, among other games press work. In his spare time he can often be found making text adventures, fanzines about strange videogames or pushing around on a skateboard.
Chris Charla is speaking at the following session/s
ID@Xbox: How Indie Devs Continue to Push the Envelope in Gaming
Tuesday
9:45am - 10:45am
Room 1
In this fireside chat, the Chris Charla, Senior Director of the ID@Xbox self-publishing program at Microsoft will discuss what makes indie games the most exciting content on the planet. During this chat, Charla will share how the ID@Xbox program empowers developers to find success that allows them to keep creating new games. The aim is to enable developers to make profitable, sustainable, creative, and fun games in the future.
Host: Will Freeman
Session speakers