Chloe Patricia Hodgson
Ubisoft Reflections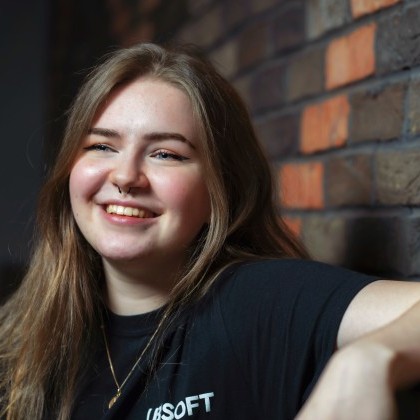 Chloe is a Games User Experience (UX) designer, illustrator, and computer scientist from West Cumbria. After studying at the University of York, where she carried out research on educational games for autistic children, Chloe began a career in design to combine her artistic and engineering experience. She aims to make the unique experiences we have through video games more immersive, emotional, and accessible. Now working at Ubisoft, she also co-leads the LGBTQ+ employee group for the company's UK studios. Chloe performs comedy, watches a seemingly never-ending amount of live music, and spends a lot of time sitting in bookshop cafes.
Chloe Patricia Hodgson is speaking at the following session/s
UXpected Me to Talk About UI: Prioritising Players Throughout Development
Thursday
3:00pm - 3:45pm
Room 3
The role of a User Experience (UX) designer in games is different than in other industries. Despite the common label of 'UI/UX', the user-centered mindset should impact all phases of your project's development to not only ensure usability, but power meaningful experiences for your players. This talk will cover an introduction to UX processes, how to begin taking UX beyond UI in games, and common barriers to fostering a culture of design which prioritises the players' perspective.
Session Takeaway
An outline of the UX process and how it can be used to move a product from functional to meaningful for users.
How to think about your players' higher-level goals and motivations to inform design.
How people of any discipline can begin to apply user-centered approaches to their work, and therefore practice UX in the team.
Steps you can take to advance your UX maturity and team mindset.
Session speakers