Brynmor Richards
Super Rare Games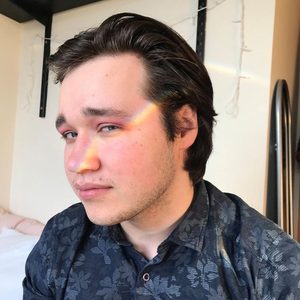 Brynmor (Bryn) is the Head of Chit Chat at Super Rare Games. They've been working in social media for the last five years, and in the games industry for the last three. They've delivered social media campaigns for games such as Potion Permit. They got their start in theatre, and during the start of the pandemic made a transition to video games working with Junkfish Games. Since their entry, they've also produced three solo games.
Brynmor Richards is speaking at the following session/s
Spreading an Indie Game on Social Media from Announcement to Release & Beyond
Wednesday
12:00pm - 12:45pm
Room 4
Breaking down organic social media strategy and helping you to work towards creating campaigns for games you might work on. Giving a structured system that you can apply to any indie game. Using 10 phases, we'll be breaking down the spread of awareness across social media platforms. Throughout these phases, I'll use examples and break down how you can be open and adaptable. The phrase "Social Media is too unpredicatable" is often a deteriment to the truth, that you can properly plan ahead. This would be a great talk for people new to the industry trying to figure out how to deliver social media campaign plans.
Session Takeaway
Have a phase-by-phase plan on to base your strategy on.
Understanding asset efficiency and working with devs to achieve it.
Have a better overall understanding of platform and analytical strategy.
Session speakers