Brenda Romero
Romero Games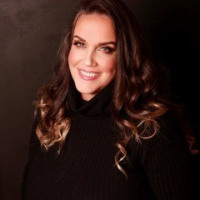 Brenda Romero is a BAFTA award-winning game and studio director. As a game director, she has worked on 50 games and contributed to many seminal titles, including the Wizardry and Jagged Alliance series and titles in the Ghost Recon, Dungeons & Dragons and Def Jam franchises. Away from the machine, her analog series of six games, The Mechanic is the Message, has drawn national and international acclaim, particularly Train and Siochán Leat, a game about her family's history, which is presently housed in the National Museum of Play. In addition to a BAFTA and a Fulbright, Romero is the recipient of a Develop Legend award and many of the games she has contributed to have won numerous awards. Romero is CEO and co-founder of Romero Games based in Galway, Ireland.
Brenda Romero is speaking at the following session/s
Betterverse
The world we live in, both physical and digital, is built on cultural and societal considerations. These considerations shape the meta verse and the possibility space of what it can become. In this talk, Brenda Romero asks who determines what those considerations are? What gets left out, and what gets brought in? Our metaverses are mirrors of their creators. This time time, let's do it right.
Session speakers