Ben Cowley
Jagex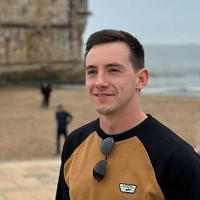 Ben Cowley is lead community manager for RuneScape at Jagex. Ben Previously worked in IT but was playing Old School RuneScape all throughout his childhood. It was a dream of his to work for Jagex. He initially applied to be an influencer manager at Jagex but became a community manager when a space opened up later on. In his role as Community Manager he looks after the 'validation process' of adding new content and getting feedback about experiences, rewards, and challenges. As well as answering player questions, he also manages the Old School RuneScape social channels alongside the player experience, ensuring that it's fair and balanced to maintain the integrity of the game.
Ben Cowley is speaking at the following session/s
Why a Thriving Community is Essential for a Game's Long Term Survival
Thursday
4:00pm - 4:45pm
Room 2
Building a thriving community is of invaluable importance to the success and longevity of live service games. Your players are your greatest advocates and it'll require your time, effort and innovation to fully realize this and drive your game far into the future. Staying up to speed with modern tools like Discord can level up your efforts, whether your game is a card-based deck builder, fantasy MMO, or first person shooter. We will discuss how Old School RuneScape has utilized Discord recently within our ongoing major project.
Session Takeaway
Why you should be community driven to begin with
An exploration of how you can harness your community to make your projects better
A way for designers to work with the community directly utilising newer platforms like Discord Stages
Common mistakes and learnings in operating with a players-first mentality
Session speakers