Anthony O'Donnell
d3t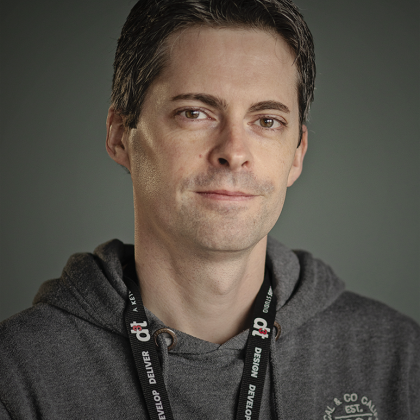 Anthony O'Donnell is an Art Director in the Games Industry. He is passionate about many forms of art but primarily Game Art, Comic Art and Animation. He has worked in many art roles since entering the industry in 2007 on a variety of games such as Driveclub, the Motorstorm series, a few of the Lego Games and Alan Wake Remastered. Currently an Art Director at d3t Ltd / Coconut Lizard, both are Keywords Studios and focused on Co-Development. Alongside being obsessive about the craft of developing games Anthony loves the technical and creative aspects of game development and how these elements interact to produce the experiences we all enjoy.
Anthony O'Donnell is speaking at the following session/s
How to Perfect Your Portfolio
Wednesday
11:00am - 11:45am
Room 2
Anthony's session will cover a range of disciplines for artists including 3D Art (Environment Art, Props), Character Art and Concept Art.

The session also includes some time at the end, approximately 10 minutes to allow the attendees to ask any questions they wish relating to their chosen role, discipline, or the industry in general. It would be strongly advised that attendees prepare questions in advance and have them ready on the day.
Session Takeaway
Detailed feedback on what to work on to improve in your work processes and quality
Clarity on next steps to attain a role in the games industry
Insight and answers to questions brought to the session
Session speakers