Alex Nichiporchik
tinyBuild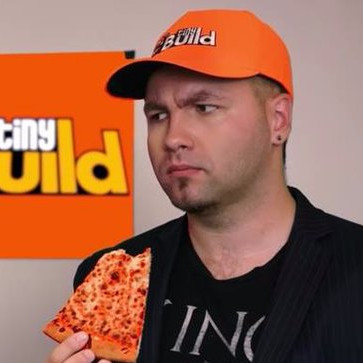 Alex Nichiporchik is the founder & CEO of tinyBuild, a video game publisher and developer known for titles such as Hello Neighbor, Potion Craft, Graveyard Keeper, and many more. He is a well known public speaker, with well received presentations at DICE, Digital Dragons, DevGAMM, and more events. In 2023 he's passionate about AI and team culture, having brought the company to the London Stock Exchange in 2021, tinyBuild heavily invested into its teams and how to make them efficient. There are 2 presentation proposals below that could be useful for the UK game dev community - from indie to AAA.
Alex Nichiporchik is speaking at the following session/s
AI in Gamedev: Is My Job Safe?
Wednesday
2:00pm - 2:45pm
Room 3
Alex Nichiporchik, CEO of tinyBuild, will go in-depth into how the publisher adopted AI in daily practices to exponentially increase efficiency. From a 10x increase in key art production efficiency to using AI to gather data and verify community sentiment, we're in the industrial revolution of the digital age. Those who embrace it already have an advantage.
Session Takeaway
We are experiencing the industrial revolution of the digital age, where productivity for game developers embracing AI tools skyrockets
Alex will dive into examples of how AI tools already help tinyBuild in different aspects of gamedev - from writing code, logic, creating art, and games marketing
There will be a human resource reallocation that'll change and optimize how teams work
People who embrace the change will lead the next generation, while those who resist are likely to be left behind
Session speakers