Alastair Low
Lowtek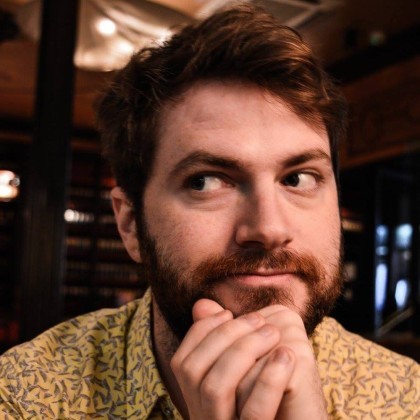 Ally has been in the industry for around 9 years working on many high profile mobile titles as a artist but a couple years ago he quit to start Lowtek games. A small studio that intends to make dyslexia friendly games and tools.
Alastair Low is speaking at the following session/s
Accessible Accessibility and Designing for Dyslexic Players
Part 1 - Accessible Accessibility: Where do you start?
Presented by Cari Watterton, Rebellion
Accessibility can be intimidating if you don't know where to start – but whatever stage of development you're in, you'll be able to get something out of this talk. We will cover why Accessibility is important, how to get started with designing and implementing features, user testing, and building a culture of accessibility across a whole studio. From her experience working in indie startups to large scale game development teams, Cari demonstrates an accessible process for getting started with Accessibility.

Part 2 - Designing for Dyslexic Players
Presented by Alastair Low, Lowtek Games
Ally will talk about his experiences while playing games as a dyslexic player and the troubles the disability can cause. Some are obvious but others area little less so. We will look at current trends towards game accessibility with examples of where its has been done well and where it hasn't. What might games accessibility ;look like in 5 years, will platform holders or middleware solutions make the change thats nessasery for wider adoption? Text to speech is one of the most usefull tools at a dyslexic persons disposal and its great seeing this show up in some of the blockbuster titles. The talk will touch on general good practices for game accessibility but with a strong emphasis on the dyslexic player.
Session speakers