Reactional Music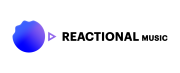 We know that music brings people together. It speaks to every language and culture. It has the unique power to connect people.
Reactional is changing the way we can all experience, interact with and enjoy music and sound in games.
Visuals in games are rules based. Music is loop based and hard coded. For the first time music can now be rendered in real time.
Reactional is a rules based music engine and delivery platform that connects the music and games industries commercially and creatively, allowing any music to be brought into a game and the entire game's visuals, music and sound to react live to that music.
Reactional's platform opens up a new era of music personalisation, in-game purchase and a faster and more efficient method to create and prototype music for games developers, increasing music choice and ease of use for everyone.
Get in touch with Reactional Music