Jeremie Voillot
PlayStation Studios Sound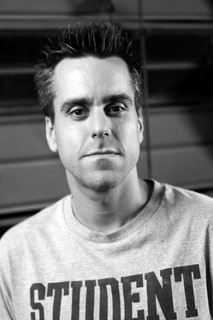 Since he joined Sony in 2019, Jeremie has been a guiding force within the global sound design effort at PlayStation Studios. As Director of Sound Design, he leads a team of over 60 world-class sound designers based out of Tokyo, North America, and London, and has played an integral role in shipping multiple award-winning AAA titles as well as the successful launch of the PlayStation 5. Leveraging over a decade of leadership experience at BioWare developing the iconic Mass Effect and Dragon Age franchises, he is in constant pursuit of improving the quality of life of his team and delivering games at the forefront of high-quality game audio.
Jeremie Voillot is speaking at the following session/s
Open Mic 2023
Thursday
5:45pm - 6:30pm
Room 1
In keeping with Develop Conference tradition, our panel of game audio experts limber up for an inclusive town hall style discussion with conference delegates about the current state-of-the-art of music, sound and dialogue for games and what the future holds for game audio business, technology and creativity.
Moderated by Soundcut's Adele Cutting.
More special guests to be announced soon.
Session speakers