James Stone
Unity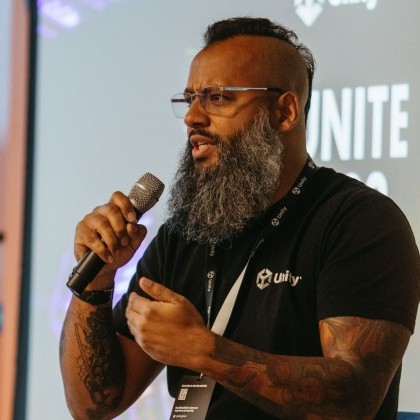 With expertise in Unity as a PC & console game developer and decades of business experience, James joined Unity Technologies in 2018 and is currently a Senior Manager within the product management organisation, with a focus on platform systems. Leading a team of product managers, James provides a clear vision and strategy for the future of Unity's platform support. James is also a diversity and inclusion champion & public speaker, and is devoted to helping other black game developers and marginalised groups reach their potential.
James Stone is speaking at the following session/s
Tips for Successful Game Development in Unity
Thursday
11:15am - 12:00pm
Room 6
A session for new indie devs using Unity, who want to know how to be successful in not only building, but shipping their games on multiple platforms. You will learn how to avoid the common pitfalls that developers encounter when developing their games, and how to approach publishers and platform holders.
Session Takeaway
Development pitfalls and how to avoid them
Useful tips on optimising your development and your game
How to approach publishers and platform holders
Session speakers