Will Tidman
Creative Assembly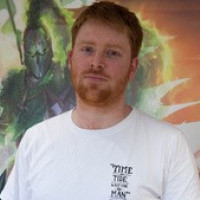 Will is Principal Dialogue Engineer at Creative Assembly where he has worked on the multi-award-winning Total War series including the Total War Saga: Thrones of Britannia, Total War: Rome 2 and the Fantasy series; Total War: Warhammer. Before starting in the Games industry, he worked in Audio Post Production recording voices for Animation, TV, Radio and Film.
Will Tidman is speaking at the following session/s
Dialogue Performance and Design for Creatures, Monsters and Demons
Thursday 28th October:
12.15 - 13.00
Room 5
Respected UK-based developer Creative Assembly retains a seven-strong team to handle casting, recording, directing and post-production of voice talent. In this session, Principal Dialogue Engineer, Will Tidman, will outline their processes for getting creatively inspired dialogue into noted title Total War: Warhammer.

He'll discuss the use of game design mechanics, performance characterization and audio processing techniques to create the voices required whilst remaining true to Warhammer lore and forging a distinct identity for each faction – plus maintaining variety and individual identity within a faction where there are multiple characters of the same type.

Using real-world case studies, he'll talk through the full pipeline from initial design ideas to collaboration with the design team, and R&D, casting, recording, post production and implementation.
Open Mic 2021
Thursday 28th October:
17.45 - 18.30
Room 5
In keeping with Develop Conference tradition, our panel of game audio experts limber up for an inclusive town hall style discussion with conference delegates about the current state-of-the-art of music, sound and dialogue for games and what the future holds for game audio business, technology and creativity.
Host: Richard Jacques, Composer