Whitney Burner
Darewise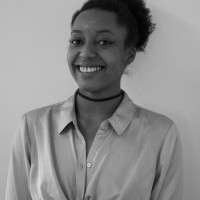 Whitney Burner is an Artificial Intelligence and Gamplay programmer at Darewise, leading the creation of AI. Whitney began her career at Dessault Systems as a C++ Development Engineer in behavior engine. Before that, she was at Innerspace VR.
Whitney Burner is speaking at the following session/s
A Modern Development Culture for a Modern Development Process
Wednesday 27th October:
15.00 - 15.45
Room 5
At Darewise, we aim to modernize the game development process for our game-as-a-service: Life Beyond. To support a rapid iteration and release schedule while the game is still under heavy development, we have had to adapt our studio culture and our development processes to match. In this talk, we will focus on the programming aspect, on how to create, foster, and preserve a high-quality-code culture that results in a healthy, robust, and modular codebase that is resilient to design changes and could easily be reused for other games. We will cover the specific programming practices (best practices, code reviews, DevOps, management of technical debt...) as well as the equally important human aspects of management, hiring, knowledge sharing, and project planning methodologies we use.
Best practices on how to increase rapid iteration in heavy development while maintaining/creating a high-quality culture (considering the hot button topic of crunch)