Victoria Powell
Indielab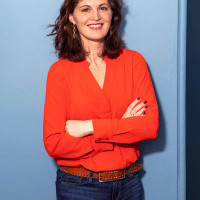 Victoria Powell founded Indielab Accelerator in 2015 to support entrepreneurship in the UK creative sector, and since then has helped support the growth journeys of over 300 creative businesses in both TV, Animation and Games. Indielab has offices in London, Leeds and Glasgow.
Victoria Powell is speaking at the following session/s
Show Me the Money – How to Make Your Studio Investable
Wednesday 13th July:
15.00 - 15.45
Room 5
A roundtable led by Victoria as chair with two Games industry equity investors, discussing the pros and cons of raising investment for a small studio, and how studios can prepare and position themselves to be investment-ready and attractive.
Takeaway:
An understanding of the materials and work needed to get investment ready
An understanding of studios that investors are interested in
An understanding about how to go about meeting investors