Tom Mead
Spiral Circus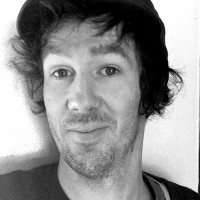 Tom Mead is an illustrator who works primarily with pen and ink on paper. His work depicts strange figurative characters that are used illustrate his perception of the world around him. He focusses on themes of isolation, horror and subversion of classic folk tale iconographies. His work is influenced by Edward Gorey, Alan Campbell, Shaun Tan and the Pop Surrealist movement as a whole. Since 2018, Tom has been the creative director of Spiral Circus Games, an indie micro-studio based in Bristol working on games featuring his characters and world design.
Tom Mead is speaking at the following session/s
Creativity: The Indie Way
Wednesday 27th October:
9.45 - 10.45
Room 2
Respected living room game developer Mike Bithell hosts this keynote discussion with three of the UK's most creative indie studios – White Paper Games, Spiral Circus and Jumpship Studio. Their 2021 releases were highlighted in the media coverage of E3 as some of the most imaginative and innovative indie games out today. The designers behind these games will share their creative influences and inspirations, talk through their creative process and discuss the triumphs and challenges of cultivating new IP while working from home. We'll hear how working remotely during the pandemic has affected the team's creativity and what they've done to overcome any issues, plus their thoughts on what the long-term effects of the pandemic are on how games are created in the future? Come along, bring your questions for the panel and be inspired to challenge your creative process and the way you design your games.