Tim Repa-Davies
Sheridans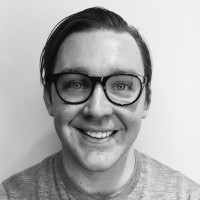 I am a games lawyer in Sheridans' renowned games and interactive media teams, and a trustee for Safe In Our World; a mental health charity which aims to help individuals in the wider games industry that experience mental illness. I also organise an indie games showcase with two friends that runs each year as part of London Games Festival.
I am passionate about helping independent games developers and studios in both roles. As a lawyer I advise studios of all sizes on the various legal and commercial challenges that arising through running a games business - whether that's a Game Pass deal or a publishing contract, or securing VC funding, I've seen it all.
Tim Repa-Davies is speaking at the following session/s
Contract Killers: What Developers Should Eliminate From Their Publishing Agreement
Thursday 28th October:
11.15 - 12.00
Room 1
For many indie devs getting a publishing contract is the Holy Grail. Publishers can provide much needed funding, production and marketing support, as well as providing access to a community of players for your game. However, any publishing agreement is by default likely to weigh in the publisher's favour.
"Contract Killers" are those common clauses and provisions in those contracts that developers should be aware of, and understand the legal and commercial ramifications of accepting those clauses at face value.
We will look at whether certain provisions are "fair and reasonable" legally and commercially and hopefully give developers some confidence heading into a negotiation that it is ok to ask for certain clauses to be changed before they sign on the dotted line.

Attendees will learn that it is ok to negotiate their publishing contract. This presentation will look in-depth at what certain clauses (or the absence of certain clauses) will mean for developers, and what they should look for if they are given a contract by a publisher.