Ted Price
Insomniac Games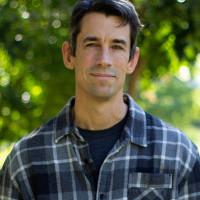 Ted Price is President and founder of Insomniac Games, Inc. - a videogame developer with offices in Burbank, CA and Durham, NC. In 2019 Insomniac was acquired by Sony Interactive Entertainment.
Since 1994 Insomniac has created high profile game franchises in the console, VR, AR and mobile spaces. Some of its more popular creations include the Spyro the Dragon series, the Ratchet and Clank series, the Resistance: Fall of Man series, Sunset Overdrive and Marvel's Spider-Man.
Insomniac's games have sold over 85 million units worldwide since the company's inception. Insomniac has also won numerous local, state and national workplace awards for its unique culture.
Price's responsibilities at Insomniac include directing the company's strategic planning and helping shape its culture as well as contributing to its projects. Price also serves on the board of the Academy of Interactive Arts & Sciences. He graduated from Princeton University with a B.A. in English.
Ted Price is speaking at the following session/s
Fireside Chat: All Things Insomniac With Ted Price
Tuesday 26th October:
17.45 - 18.30
Room 2
Industry veteran Ted Price, the president and founder of Insomniac Games, answers questions about Insomniac's approach to game development in an increasingly unpredictable world.
Insomniac has been creating best-selling games for over 27 years including Spyro the Dragon, the long-running Ratchet & Clank series and Marvel's Spider-Man. More recently Insomniac has released Marvel's Spider-Man: Miles Morales and Ratchet & Clank: Rift Apart for the PS5.
Host: Alex Spencer, Edge
Please note: This session will be via a live video link for conference pass holders as the speaker can't currently travel to the UK.