Steve Bromley
gamesuserresearch.com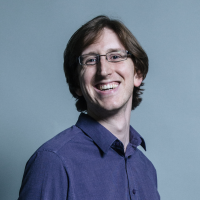 I am an experienced games user researcher and educator. I teach people about usability testing, UX and user research for video games, and provide user research consultancy for small and medium games studios. Prior to this I was a senior user researcher for PlayStation and worked on many of their top European titles, including Horizon Zero Dawn, SingStar, the LittleBigPlanet series and the PlayStation VR lineup. I started the Games User Research mentoring scheme, which has linked over 150 students with more than fifty industry professionals from top games companies such as Sony, EA, Valve, Ubisoft and Microsoft. I recently released a book that summarises many of the lessons for people looking to run better playtests or start a career in games user research.
Steve Bromley is speaking at the following session/s
Better Playtesting For Indie Developers
Thursday 28th October:
15.00 - 15.45
Room 4
Top game development teams know that regular playtesting is the difference between a successful launch, and being forgotten at the bottom of the Steam charts. However many of the tools large game studios rely on are out of reach from indie and small game teams, due to being expensive or requiring specialist skills. This discourages small teams from doing playtesting, which has an impact on the quality of their games - issues are often not discovered until late, when it's too late to fix and fewer options are available to fix them In this talk, Steve will share how to run effective and affordable playtesting throughout game development, including: - How to find unbiased players to take part in playtests - How to find the right research method for your development questions - How to gather and analyse playtest data - How to prioritise and incorporate feedback from playtests into a development schedule You don't need a full-time user research team, or lots of money, to build quality games. Save time and money by running usability playtests throughout development so that you can fix problems quickly and affordably!
Takeaway:
How to run high quality playtests without huge expense
How to avoid common playtesting mistakes
How and why playtesting should feature throughout game development, not just 'a stage at the end'.