Spike Laurie
Hiro Capital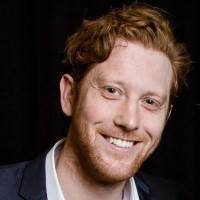 Spike Laurie is a 6+ year esports veteran with experience building production and business infrastructure across three continents and driving large, multi million dollar revenue pipelines. During Spike's time in esports he has worked at ESL building the UK and Latin American business, before moving to Los Angeles and leading their Publisher and Developer Relations team. Prior to ESL, Spike worked at Warner Bros Interactive Entertainment, where he led the global esports strategy for Mortal Kombat X. Spike is currently Esports Venture Director at Hiro Capital.
Spike Laurie is speaking at the following session/s
Show Me The Money
Tuesday 26th October:
15.00 - 15.45
Room 2
Ian and Luke will talk about equity funding options available to games studios looking to expand or scale up their businesses. They will cover seed, angel and venture capital, explaining the benefits and suitability of each type. They will also advise on how studios should make themselves 'investor-ready' for when funders begin their pre-investment due diligence. Delegates will have a better understanding of what investors look for when making investment decisions and also have a clearer idea on how to present to potential investors. They will also learn about how investors bring more than just money to the table.
Takeaway:
Learn about various types of funding and how equity partnerships work A better understanding of investors Learn how to present to investors