Shaun Rutland
Hutch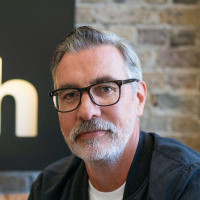 Following an early stint as a postman, over the last 20 years, Shaun has dabbled in multiple industries, including e-commerce and production, before finding his home in video games in 2004. Having held previous roles at Lionhead Studios and Sony Computer Entertainment Europe, Shaun founded Hutch in 2011 with the goal of breaking away from the negative tropes in the games industry and creating a people-led business. Shaun treats every failure and mistake as a learning experience and has created a strong work environment with high retention and a motivated workforce.
Shaun Rutland is speaking at the following session/s
Selling Your Game Studio. Insights from the Sale of Hutch to MTG Group
Tuesday 26th October:
12.00 - 12.45
Room 2
Hutch is a London-based free-to-play studio specialising in car games on mobile including F1 Clash, Top Drives and Rebel Racing. In December 2020 it was acquired by MTG Group for an expected $375M. CEO Shaun Rutland talks to David Amor, who has his own experiences of company acquisitions, and speaks openly and honestly about the motivations behind the sale, the process of the sale itself and the changes experienced on the other side. They will offer real-world tips and war stories to help you prepare your studio for acquisition.
An understanding of the mechanics of selling a games business.
Typical deal structures when a company is acquired.
Establishing a fair outcome for the people in your team.
How to hang on during a rollercoaster of emotions.