Sarah Sorrell
Safe in our world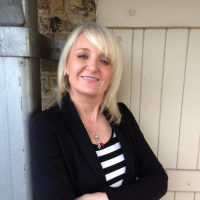 Sarah is the first employee for Safe in our World. She has extensive experience in the charity sector for which she has worked for over 20 years as a Fundraiser, Marketeer and Communicator. Sarah has always been an advocate for mental wellbeing and has previously developed programmes tackling some of the issues young people face. She is driven by the desire to banish all stigma relating to mental health issues once and for all.
Sarah Sorrell is speaking at the following session/s
How Destigmatising Mental Health Can Transform Your Games Company
Tuesday 26th October:
14.00 - 14.45
Room 6
A frank and open discussion looking at practical ways you can implement change in your games organisation to best support your staff's wellbeing from games industry mental health charity Safe in our world. Case studies from some of our level up partners on what they have been able to implements and the positive impacts it has had on their businesses. A look at behaviour change, available training and the support available to make a start.
The Safe in our world level up programme, how it can support you and your organisation
Case studies from other developers and publishers on their activities (some partners will join the roundtable)
How to get started and actions you can take today to start support your staff's wellbeing