Robbie Hopkins
Games @ Google Play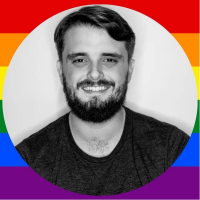 Robbie works with top Games developers everyday to ensure their success on Google Play.
Robbie Hopkins is speaking at the following session/s
Games That Retain - Google Play
Wednesday 27th October:
11.00 - 11.45
Room 3
Retention is one of the most important metrics to track the success of mobile games. It defines the popularity of the game with the players and the potential for growth, for many studios opening up investment opportunities. As mobile games are becoming a maturing category, we see more titles focusing on engaging players throughout years, not months. From speaking with developers across a range of highly successful mobile games we have identified several characteristics of games that retain. In this session we look at how to build a retention strategy from the outset, how to flex it across game lifecycle and maturity and how to go beyond just time-based metrics. Will cover tactics around onboarding, progression curves, variable rewards and player engagement that will allow titles to have players coming back for years to come.