Richard Jones
Konami Digital Entertainment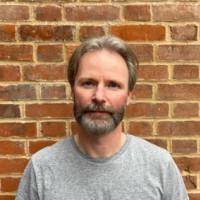 Richard Jones joined Konami Digital Entertainment B.V. as a Sales Executive in April 2000 and having worked in the publisher's European offices for over 20 years, his role has evolved significantly since then.
Now, as the Development Strategy Manager, his responsibilities focus on the new external publishing programme, liaising with internal and external development teams, and much more.
Previously, Richard was responsible for brand management of all global KONAMI IPs, oversight of European marketing plans, in addition to working closely with numerous partners, agencies and first parties.
With over 25 years of experience, Richard has expert knowledge of the video games industry. This comes both as a professional in marketing, sales and brand management, but also as an individual who passionately follows the daily creativity shown by developers around the world.

Richard Jones is speaking at the following session/s
Understanding Your Game's DNA
Wednesday 27th October:
14.00 - 14.45
Room 3
When Konami Digital Entertainment Europe's new Production Team set out to create a PC and console development and publishing business, it had to answer some fundamental questions. Questions such as what games does it want to make and how do they fit into the wider KONAMI portfolio?
This talk will offer an insight into how Konami Digital Entertainment Europe set out to shape its future by looking to the past. We will explore how the new business looked at classic KONAMI games to understand what gives them their enduring legacy in the minds of gamers. We will look at the common threads that run through those games and how those threads direct our decision making when looking for studios and projects to work with.
When looking at a potential project or partner we are always asking does this game have that DNA running through it, does it fit into the historic portfolio? Better still, is it pushing that DNA in new and exciting ways?
Every publisher is different. Every publisher has its own criteria when looking at projects. It's important that studios remember this when pitching. Try to understand what that publisher is looking for and how your game might fit with them. Hopefully this talk will give an idea of the criteria Konami Digital Entertainment Europe has in mind when reviewing a new project and offer food for thought when pitching to any publisher.
Takeaway:
Understand your game's DNA and how you can align it with the publisher's DNA
Discover how Konami Digital Entertainment Europe's new Production Team was established, what criteria matters to them, and what mistakes they made along the way