Richard Jacques
Composer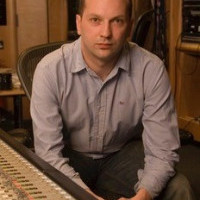 Richard Jacques is a multi award winning, BAFTA and IVOR NOVELLO nominated composer of film, television and video games. Best known for his critically acclaimed orchestral scores for blockbuster franchises such as JAMES BOND 007: BLOOD STONE (Activision), MASS EFFECT (BioWare), LITTLE BIG PLANET 2 (Sony), ALICE IN WONDERLAND (Disney), STARSHIP TROOPERS (Empire/Sony Pictures), HEADHUNTER (Sega), Jacques' dramatic music can also be heard in numerous premier TV and movie theatre campaigns for some of the world's largest media agencies including SAATCHI & SAATCHI and MCCANN ERICSSON, and top name brands such as AUDI, BACARDI, MERCEDES-BENZ and STELLA ARTOIS. His music for television includes top brand shows for the BBC, ITV, and Channel 4.
Richard Jacques is speaking at the following session/s
How to Manage an Epic Music Project Remotely (in a global pandemic)
Thursday 28th October:
16.00 - 16.45
Room 5
Renowned composer, Richard Jacques discusses takeaways and carry-overs to the 'new normal' drawn from his recent experiences working on a massive music project with a AAA audio team on the other side of the planet - including during a worldwide health crisis. He will discuss the nuts and bolts of collaborative music design, effective scheduling, composer team requirements, remote recording during lockdown and delivery, management, implementation and testing of vast of amounts of music assets, as well as exploring the character and tenets of audio director/lead audio/composer relationships that lead to successful outcomes throughout project and pandemic pressures.