Reema Ishaque
Splash Damage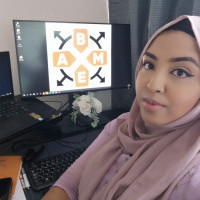 Personal Assistant to the COO here at Splash Damage. I have been with the company for over two years and I also am one of three Ops for the B.A.M.E Employee Resource Group in the studio.
Reema Ishaque is speaking at the following session/s
Being Identified as an Individual
Wednesday 27th October:
14.00 - 14.45
Room 6
It's hard within today's climate to stand out as an individual and not let certain biological traits define who we are, but I would like to empower those within the minority groups to stand out and shine. I will like to share experiences I have had within my time in the Gaming Industry.
Takeaway:
Diversity and Inclusion - what to look for when looking to get into the Games Industry
Letting your uniqueness shine