Ravi Vijh
Bastion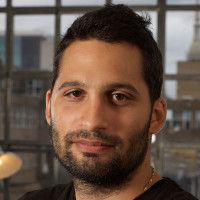 Ravi is client services director at Bastion with more than ten years' experience delivering impactful and strategic communications campaigns for publishers and developers of all sizes from the likes of Amazon Games Studios, Konami and Epic Games to Ustwo Games and State of Play.
Ravi Vijh is speaking at the following session/s
Noise vs Momentum – Driving Desire for Your Game
Wednesday 27th October:
15.00 - 15.45
Room 4
A practical session that demonstrates how to build the communication milestones required for a successful launch.
Noise is good but momentum is better. The session looks at successful ways to get attention and then manage that interest to retain and drive momentum in the run up to launch.
Takeaway:
Finding your story – how to create a compelling PR angle
Running an international campaign – what does this really mean and how do you do it?
Breaking into the "mainstream" media – is it worth it?
Assets – what graphics and videos do you need to sell your game?
How to setup an effective store page