Rami Ismail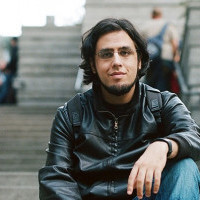 Rami Ismail is a Dutch-Egyptian independent games & tool developer with over 20 titles across PC, console, web, and mobile. The co-founder of the influential now-retired indie games studio Vlambeer, Rami worked on award-winning and genre-defining games such as Ridiculous Fishing and Nuclear Throne. His development of tools like the industry-standard dopresskit.com, his prolific & popular public speaking, and highly-regarded consultancy and insights have helped shape industry opportunities for game communities & independent game developers worldwide. Rami continues to advocate the creation of a fairer and more equal industry for developers anywhere through his work at gamedev.world. His versatility and work resulted in him receiving a wide range of recognition, including the Game Developers Choice Ambassador Award, the IndieCade Gamechanger Award, and a Forbes 30 Under 30 nomination.
Rami Ismail is speaking at the following session/s
Running a 21st Century Games Studio
Thursday 28th October:
10.00 - 11.00
Room 2
This interactive panel of pioneering studio heads will discuss how managing a modern game studio worked during the pandemic and how that translates into a successful future. Hosted by TT Games' Jonathan Smith, our panellists will explore the significant challenges facing their studios today, talk about what new initiatives they have introduced since the pandemic, and what lessons they've learned both from the pandemic but also generally from their experience of running a games studio today.
Get involved in the discussion - bring your questions to ask the panel.