Rami Ismail
Indie Game Developer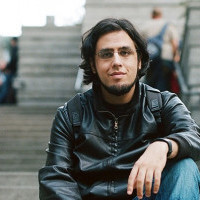 Rami Ismail is a Dutch-Egyptian industry ambassador & independent games developer with over 20 titles launched across PC, console, web, and mobile. His development of tools like the industry-standard dopresskit.com, his prolific & popular public speaking, and highly-regarded consultancy and insights have helped shape industry opportunities for games communities & independent game developers of any kind, in any situation, and anywhere.
Rami Ismail is speaking at the following session/s
Pulling Together a Business Case
Thursday 14th July:
11.15 - 12.00
Room 1
How do you put together a business case? How should you evaluate a deal? How does a negotiation work? When should you do crowdfunding, and when should you go with a publisher? Or a grant? Rami Ismail talks about what indies get wrong about business, using real examples he has encountered during his many consultancies.
Takeaway:
A clear and tested method of explaining the basics of entrepreneurship, such as risk and opportunity, with a few useful insights for advanced developers too.
Setting budgets properly, and negotiating around them.
Understanding pitching, tone, and communication.