Raj Pathmanathan
Kids Industries (UK)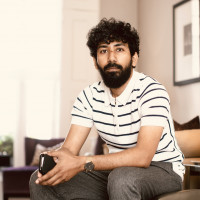 Raj is one of the few creative directors that has only ever worked in the family market and has developed a reputation for original thinking and design across digital products, branding, installation design, customer experience and content creation.
He has overseen the creative output for a wide range of clients from eOne, Al Jazeera, Coolabi, Sky and NBC Universal through to the ECB and WWF. Raj's most recent digital products, warriorcats.com and WWF Amazing Planet was awarded the accolade of being the best kids website and learning app respectively, by a panel of peers from Kidscreen.
Prior to joining KI Raj worked at one of the first kids app startups and a specialist digital marketing agency where he worked on some of the world's leading family brands including Disney, Pixar, Lego, Tesco, Cartoon Network and Microsoft.
Raj Pathmanathan is speaking at the following session/s