Raj Pathmanathan
Kids Industries (UK)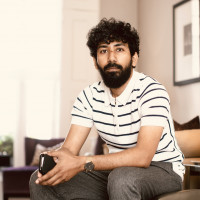 Raj is one of the few creative directors that has only ever worked in the family market and has developed a reputation for original thinking and design across digital products, branding, installation design, customer experience and content creation.
He has overseen the creative output for a wide range of clients from eOne, Al Jazeera, Coolabi, Sky and NBC Universal through to the ECB and WWF. Raj's most recent digital products, warriorcats.com and WWF Amazing Planet was awarded the accolade of being the best kids website and learning app respectively, by a panel of peers from Kidscreen.
Prior to joining KI Raj worked at one of the first kids app startups and a specialist digital marketing agency where he worked on some of the world's leading family brands including Disney, Pixar, Lego, Tesco, Cartoon Network and Microsoft.
Raj Pathmanathan is speaking at the following session/s
It's Not Real Money, it's Robux: A Pan-European Exploration of Children's Attitudes Towards In-game Spending
Thursday 28th October:
12.15 - 13.00
Room 2
Children today are spending more time online than ever before, and a huge part of that time is spent gaming. Headlines regularly shout about children spending hundreds of pounds on Fortnite skins or Robux – but what drives these decisions and where does the value lie for the youngest audiences?
Jelena and Raj present findings from a study of children and parents' attitudes towards in-gaming spending, exploring how gaming motivations impact the decision-making process and what type of in-game spenders exist in this audience. They also present the up-to-date thinking on the ethics of monetising children's games, as well as design implications of the audience drivers and attitudes.
In between research, strategy and application – they discuss how we build games for children – ethically, commercially and to delight.
Takeaway:
What drives children's spending within games, and how games can be monetised ethically and effectively for this audience
How gamer motivations impact in-game spending
Parents' and children's role in gaming decision making
Design decisions that cause delight and those that frustrate children and youth