Philip Eriksson
Hazelight Studios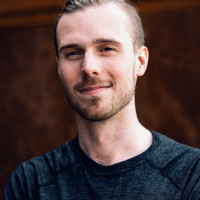 Philip started his audio career in live sound and music recording after finishing his education at Lappfjärds folkhögskola in 2009. After working with numerous artists as sound engineer he pursued his studies in film sound at Stockholm Academy of the Arts. He then shifted focus primarily on interactive media with his work on Battlefield Hardline. For some years he was working as a sound designer at EA DICE in Stockholm with Star Wars Battlefront and Battlefield titles. Two years ago he transitioned to Hazelight to take care of the audio production as the Lead Sound Designer on their latest game It Takes Two.
Philip Eriksson is speaking at the following session/s
Behind the Split Screen Sound of It Takes Two: A Story About CO-LA-BO-RA-TION
Thursday 28th October:
17.00 - 17.45
Room 5
This session tells the story behind the sound design of Hazelight's intriguing and entertaining title, It Takes Two - and in particular, the challenges of audio for split screen gameplay. Anne-Sophie and Philip will discuss the iterations they experienced whilst experimenting and applying solutions in order to achieve a compelling high quality audio experience. They will explain how they learned to manage spatialized sounds in relation to each player's screen space, maintain mix clarity across different gameplay types, and create a strong sense of immersion within the context of a split screen game - as well as outlining how continuous collaboration between the creative designers and technical designers was vital to successfully pushing the limits of the genre and setting new standards.