Pete Bottomley
White Paper Games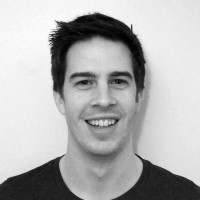 Pete Bottomley is the studio head at White Paper Games in Manchester. He co-founded the studio in 2012 and has since gone onto work on Ether One, The Occupation and Conway: Disappearance at Dahlia View across PC & consoles.
Pete's leadership role ranges from directing the company's strategy, coordinating production, day to day running the studio & focusing on culture. His development roles on the previous 3 titles focused on high-level game direction, level blocking, moment to moment gameplay scripting & cinematography.
Additional roles outside of WPG include being an associate lecturer at the University of Central Lancashire since 2010, running the Unreal Engine meetup in Manchester & growing Roots which is a not-for-profit White Paper outlet.
White Paper Games is currently prototyping a New IP whilst focusing on updating our processes, systems and tech during the project transition.
Pete Bottomley is speaking at the following session/s
Creativity: The Indie Way
Wednesday 27th October:
9.45 - 10.45
Room 2
Respected living room game developer Mike Bithell hosts this keynote discussion with three of the UK's most creative indie studios – White Paper Games, Spiral Circus and Jumpship Studio. Their 2021 releases were highlighted in the media coverage of E3 as some of the most imaginative and innovative indie games out today. The designers behind these games will share their creative influences and inspirations, talk through their creative process and discuss the triumphs and challenges of cultivating new IP while working from home. We'll hear how working remotely during the pandemic has affected the team's creativity and what they've done to overcome any issues, plus their thoughts on what the long-term effects of the pandemic are on how games are created in the future? Come along, bring your questions for the panel and be inspired to challenge your creative process and the way you design your games.