Pete Bottomley
White Paper Games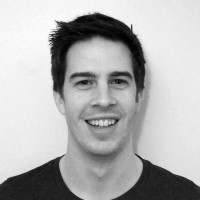 Pete Bottomley is the studio head at White Paper Games in Manchester. He co-founded the studio in 2012 and has since gone onto work on Ether One, The Occupation and Conway: Disappearance at Dahlia View across PC & consoles.
Pete's leadership role ranges from directing the company's strategy, coordinating production, day to day running the studio & focusing on culture. His development roles on the previous 3 titles focused on high-level game direction, level blocking, moment to moment gameplay scripting & cinematography.
Additional roles outside of WPG include being an associate lecturer at the University of Central Lancashire since 2010, running the Unreal Engine meetup in Manchester & growing Roots which is a not-for-profit White Paper outlet.
White Paper Games is currently prototyping a New IP whilst focusing on updating our processes, systems and tech during the project transition.
Pete Bottomley is speaking at the following session/s