Nikky Armstrong
Silver Rain Games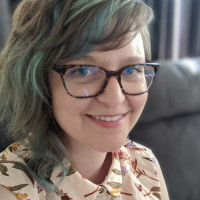 Nikky Armstrong is a Software Engineer with ten years of experience across a number of different industries. She worked for most of her career in Australia for various mining software companies, most notably for Immersive Technologies creating mining simulators for operator training. This proved to be a very similar development environment to AAA games and she successfully made the transition to working at Ubisoft Reflections, before accepting a role as Lead Programmer with Silver Rain Games. She is passionate about mentoring and teaching, and bringing practical concepts and workflows from software development into the games industry.
Nikky Armstrong is speaking at the following session/s
Test Driven Development: A Mindset to Develop Games from the Start, Middle, or End
Tuesday 26th October:
15.00 - 15.45
Room 5
Test Driven Development (TDD) can be a dry topic, and one of those concepts you learn about but possibly never see how to apply in a real world situation. Often focussed on discrete unit tests written at the beginning of a new project, its hard to reconcile that knowledge with your legacy, completely untested codebase, and even harder to reconcile with the many variables and interconnected systems that make up game development. This talk will give an overview of TDD from the point of view of someone who sees it as a mindset, rather than prescriptive. By addressing common misconceptions and using real world examples, this talk will explain the value that TDD brings specifically into the games development environment, showing how this mindset will impact and improve your implementations, stability, and communication between disciplines.
Takeaway:
Understanding the value of TDD in the intersection of Game Design, Programming, and QC
Applying TDD as a mindset, even to a legacy codebase where it is difficult to retrofit tests
Suggestions based on real examples for applying TDD in your environment