Nick Carver
Freelance Concept Artist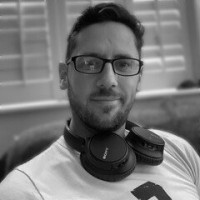 Concept and production artist with over 15 years experience in the industry. Have worked for: Epic, Riot, Blizzard, Bungie, Coherence, Phoenix Labs, Free Radical Design. Specialties: Visual Development, Concept Design, Digital Sculpting, Real-time Visualization, Game Prototyping & Production Art.
Nick Carver is speaking at the following session/s
Dynamic & Different: Real-time Look Development for Stylized Games
Wednesday 27th October:
11.00 - 11.45
Room 4
Exploring a wide variety of non-realistic aesthetics using custom shaders to allow maximum flexibility and creativity. Nick breaks down his approach for achieving diverse visual directions by focusing on a workflow that allows traditional art techniques to guide visual style. He explains how using principles like limited values, edge quality, local colour variation etc. directly within shaders can give maximum artistic control and also yield results that feel more handcrafted than more standard approaches. This talk also covers how it is possible to incorporate elements such as photogrammetry assets and realistic textures into the process and still achieve cohesive, stylized results.
Takeaway:
Achieve a wide range of visual directions quickly and intuitively by using simple, flexible shaders.
Incorporate traditional artistic principles and techniques into your shader workflow to create unique results.
Use post-processing and other tools to boost the appeal and cohesiveness of your chosen visual style.