Andrew Hogan
Intorqa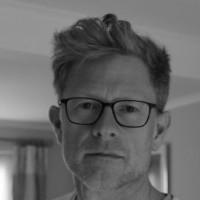 I began my career as an account handler at various advertising agencies including TBWA and Havas on accounts such as Citroen, Sky, BBC, Habitat, Red Stripe and Michelin and then went client side to work as Brand Director at British Gas and then Barclays. In 2020 I co-founded Intorqa, a gaming threat intelligence platform designed to reduce cheating in video gaming and protect the player experience.
Andrew Hogan is speaking at the following session/s
How to Stop Cheat Sellers Damaging IAP and Ad Revenue
Wednesday 27th October:
16.00 - 16.45
Room 4
Cheating is not just a problem for large multi-player PC games. In fact it's mobile games, both single and multiplayer, that are seeing the biggest increase in the number of cheat products targeting them. However, when it comes to mobile game cheats, it's usually the game economy rather than player experience most at risk. With MOD APK's offering unlimited coins and gems, never ending ammo, free VIP access, and games with no ads, developers and their revenue streams face a real threat to their business model moving forward. This session looks at the problem in more detail, highlighting the specific actors, channels, sources, and cheat products, and explores trends and how the market is developing. Finally and most importantly it outlines what developers and publishers need to know and do to protect their games.
Takeaway:
Who the biggest cheat sellers in mobile gaming are, how they operate, and what products they offer
The simple steps to disrupting their business, wherever they're based
How to protect your game and future revenue