MJ Widomska
YRS TRULY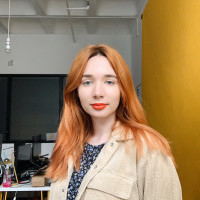 I'm the Founder and Creative Director at YRS TRULY, an award-winning creative studio. We help brands in gaming and tech reach previously overlooked audiences, focusing on making games more accessible to all through inclusive marketing.
MJ Widomska is speaking at the following session/s
(Almost) Everything You Need To Know About TikTok
Tuesday 26th October:
16.00 - 16.45
Room 3
TikTok has gone from a niche app for lip-syncing teens to one of the most popular social media platforms. While it's growth has been fuelled by the pandemic, it is still unstoppable, especially amongst Gen Z – the generation that finds gaming more culturally relevant than music or film. While it can be incredibly effective, it's not necessarily an easy network to crack, and brands who have done it well have had to adjust their social strategy. During the talk, YRS TRULY's MJ Widomska will take you through the dos and don'ts of TikTok – for both paid and organic – and present a few case studies that show how diverse success can be on TikTok, including YRS TRULY's award-winning TikTok campaign for Dungeons & Dragons.
Takeaway:
Understanding TikTok as a platform, and what audiences there expect from brands
An idea on how TikTok can be approached through a variety of organic/paid activations
The knowledge on how to best mix paid and organic on TikTok