Mike Gamble
Talenthouse Media Foundry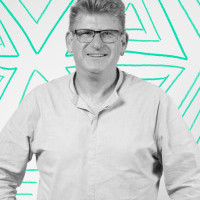 Mike Gamble is Head of Strategy for Talenthouse Media Foundry responsible for the design, build and targeting of the new platform.
A video games industry veteran of some 30 years having held senior roles at Sega, Microsoft, THQ, MathEngine and most recently Epic where he ran the EMEA Unreal Engine licensing business.
Mike is an Honorary Doctor of the University at Staffs Uni and Independent Board member of the Swedish Game Developer Starbreeze.
Mike Gamble is speaking at the following session/s
There's a New Way to Develop and Thrive
Wednesday 27th October:
12.00 - 12.45
Room 1
Mike Gamble, the former European head of Unreal Engine, is calling on developers to rethink how they develop and take games to market – whilst retaining IP ownership, creative control and managing the tricky problem of discoverability.
Talenthouse Media Foundry is a suite of services that provides developers access to the skills they don't have internally, allowing them creative and commercial control of their projects throughout the entire development cycle from Pre Production right through to 'Go to Market'.
Mike will call on developers to seriously consider how they target and develop projects, the best use and ownership of IP, creative freedom and even the nuts and bolts of how they develop their titles.
This presentation is a must see for any developer considering their development and commercial options, either in the short or long term.