Mike Bithell
Mike Bithell Games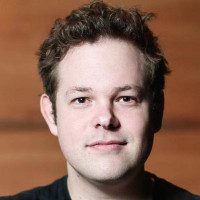 Mike Bithell is a British game designer, best known for his breakout indie hit, Thomas Was Alone. A story-driven platform puzzle game, Thomas Was Alone won a BAFTA for its star, Danny Wallace. Two years ago Mike released Volume, a commercially and critically successful action stealth game. Mike's work emphasizes storytelling and focused game design with a growing team of professionals. Recently he surprisingly announced and right away launched Subsurface Circular, his homage to text adventure games, which immediately gained praise from critics and is enjoying great commercial success as well.
Mike Bithell is speaking at the following session/s
Creativity: The Indie Way
Wednesday 27th October:
9.45 - 10.45
Room 2
Respected living room game developer Mike Bithell hosts this keynote discussion with three of the UK's most creative indie studios – White Paper Games, Spiral Circus and Jumpship Studio. Their 2021 releases were highlighted in the media coverage of E3 as some of the most imaginative and innovative indie games out today. The designers behind these games will share their creative influences and inspirations, talk through their creative process and discuss the triumphs and challenges of cultivating new IP while working from home. We'll hear how working remotely during the pandemic has affected the team's creativity and what they've done to overcome any issues, plus their thoughts on what the long-term effects of the pandemic are on how games are created in the future? Come along, bring your questions for the panel and be inspired to challenge your creative process and the way you design your games.