Michael Robson
Ubisoft Leamington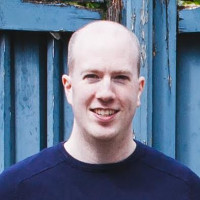 Michael is a Senior Vehicle Handling Designer at Ubisoft. His primary focus is developing new vehicle gameplay and tool improvements to better enable designers across Ubisoft to easily work on vehicle gameplay. Previous titles that have used the vehicle simulation include the Watch Dogs series and Ghost Recon: Wildlands and Breakpoint. Michael started his career at Codemasters as a QA Tester in 2009, before moving into Vehicle Gameplay Design in 2013. Here he worked on both the GRID and DIRT series. He began his current role at Ubisoft in 2020.
Michael Robson is speaking at the following session/s
Improving Data Structures for Rapid & Intelligent Gameplay Design
Wednesday 27th October:
11.00 - 11.45
Room 5
This presentation will focus on changes Ubisoft are making to their vehicle editing tool that greatly reduce the learning curve for a designer new to this field. Speakers Ben Ponsford and Michael Robson will demonstrate how moving to a modular system for data enables designers to rapidly prototype vehicle behaviour, and instantly make adjustments to multiple vehicles.
This can be applied to other complex systems and Ben and Michael will look at relevant analysis and statistics, and demonstrate how tuning can be made more intuitive and understandable.

Takeaway:
• Complex systems with large numbers of tuning parameters can be broken down to be more easily managed
• Storing system parameters in a normalised database gives rise to rapid iteration, project sharing & simultaneous tuning possibilities
• Real-time analysis of complex systems allows interdependent behaviour to be observed and understood before user testing