Maria Sayans
ustwo games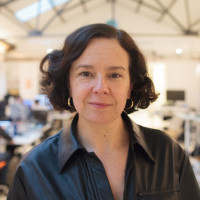 Maria Sayans, CEO at ustwo games, has been helping games companies succeed in the digital space, build great brands, launch games and engage players for nearly two decades. She spent 14 years at EA building the online functions and on marketing leadership roles for franchises like Mass Effect, Dragon Age, Dead Space, Star Wars, Mirror's Edge and Battlefield. In 2015 she joined CCP Games, the Icelandic developer of EVE Online, as their Chief Customer Officer. At ustwo games she has been helping the company evolve beyond their Monument Valley heritage. They recently launched Assemble with Care on Apple Arcade to fantastic reception (4.8 stars on the App Store) and are working on unannounced projects.
Maria Sayans is speaking at the following session/s
Running a 21st Century Games Studio
Thursday 28th October:
10.00 - 11.00
Room 2
This interactive panel of pioneering studio heads will discuss how managing a modern game studio worked during the pandemic and how that translates into a successful future. Hosted by TT Games' Jonathan Smith, our panellists will explore the significant challenges facing their studios today, talk about what new initiatives they have introduced since the pandemic, and what lessons they've learned both from the pandemic but also generally from their experience of running a games studio today.
Get involved in the discussion - bring your questions to ask the panel.