Dr Mari-Sanna Paukkeri
Utopia Analytics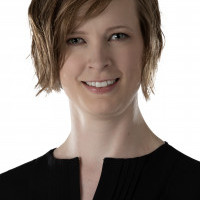 Dr Mari-Sanna Paukkeri is Co-Founder and CEO of Utopia Analytics. Dr Paukkeri is a recognised expert on Artificial Intelligence and regularly lectures on AI, machine learning, human behaviour, data, and text analytics in academic and business seminars worldwide. Dr Paukkeri holds the world's first PhD in language-independent text analytics from Aalto University in Finland and has worked with many mid-size and large companies to apply artificial intelligence to complex data sets.
Dr Mari-Sanna Paukkeri is speaking at the following session/s
Can AI Help Moderate In-game Chat?
Tuesday 26th October:
17.00 - 17.45
Room 3
With an estimated 2.3 billion active players worldwide, gaming has become one of the most popular forms of entertainment - both in terms of value and the time we spend. As more games move online and include multiplayer and community features, the demand for more interconnected experiences with other players also grows. But how should game companies safeguard their players from toxic behaviours and online harm?

Already, nearly three-quarters (74%) of online multiplayer gamers have experienced some form of harassment in online multiplayer games. Some publishers are even forced to shut down chats due to harmful content, risking their reputation and legal action. While manual moderation goes some way to address the issue, it's costly and time-consuming. The innate bias of human moderators can lead to inconsistencies in moderation - putting players and communities at risk.

During this session, Mari-Sanna will explore the widespread issue of online toxicity, the pitfalls of ineffective moderation, the key lessons the games industry can learn from social media's moderation struggles, and how publishers can build safe and positive communities for their players and fans.