Louise Andrew
d3t – A Keywords Studio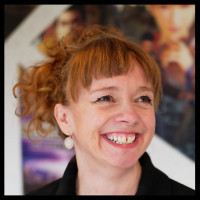 Louise Andrew is the Head of Art at d3t, a work for hire games studio in Cheshire. Coming from a background in traditional fine art, she has worked as an artist in the games industry for 20 years, leading large teams on multiple platforms from the Nintendo DS to the PS5 and is credited on 17 published games.
Louise Andrew is speaking at the following session/s
The Artists Life: Collaboration and Creativity Working Together
Thursday 28th October:
12.15 -
Room 6
This session will talk about what it is like to work as an artist at a games studio that co-develops games with other studios.
We will discuss what work for hire is really like for an artist, how and why it is growing, and detail the pros and cons of being at a work for hire studio.
Questions that we might discuss -
What is work for hire and how does it compare to working for a studio with its own IP?
What are the pros of working for a work-for-hire studio and what are the cons?
What might be the differences from an artist's pov in terms of workflows, skillsets, mindsets etc?
Why is co-development growing and what might the future look like?

Takeaway:
The differences between different types of game development studios.
Why co-development is becoming far more common in the games industry.
What the pros and cons are of working at a work for hire studio as an artist.
Ask Me Anything: Questions for the Artists
Thursday 28th October:
16.00 - 16.45
Room 4
Come to this interactive panel to ask creative directors some burning questions that all artists face during their careers. Bring your questions and maybe some answers.
Discussion topics will include:
What is the hardest thing about being an artist in the games industry?
What makes an artist's application standout?
What does a technical artist do?
What is your day to day life in your role in your art specialism?
How can I get feedback on my portfolio?
What do you wish you had known when you first started as a games artist?
How might making art for games change with new technology in 5-10 years' time?
What proportion of a games art team are each speci