Lorne Lanning
Oddworld Inhabitants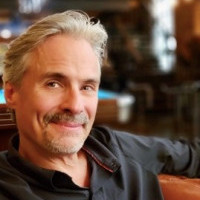 For the past 27 years, Lorne Lanning has been bringing Oddworld games to the masses. Before starting Oddworld Inhabitants as creator and co-founder, Lorne was a technical director and art director at the award-winning Rhythm and Hues. He started his career at TRW as a technical director working on top secret projects for the government.
Lorne Lanning is speaking at the following session/s
The Story of Oddworld: Soulstorm
Wednesday 27th October:
17.00 - 17.45
Room 2
Oddworld: Soulstorm's journey began in 2014 as the team was finishing up Oddworld: New 'n' Tasty and ventured its way toward a next-gen push, assisted by Unity's high-fidelity visuals, but it all ended up teetering on a technical moonshot to bring it all home…and that's just the beginning.
Host: Will Freeman, Freelance Journalist
Please note: This session will be via a live video link for conference pass holders as the speakers can't currently travel to the UK.
How and which partnerships to build when creating a game
Learn about successes and failures when developing for both previous and next generation consoles
How to handle a challenging release and re-release a game, both internally and externally with the community