Katy Kaszynski
New World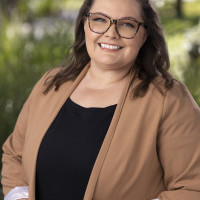 Katy Kaszynski is a Senior Producer on New World at Amazon Games, where she oversees implementation and management of processes, policies, and procedures to continuously improve the health of the live game. Before working on New World, Katy managed technical readiness programming for major Amazon beats including Prime Day and Holiday peaks.
Katy Kaszynski is speaking at the following session/s
Active Listening – How Amazon's New World Evolved into an MMO Success Story
Thursday 28th October:
11.15 - 12.00
Room 2
Following the successful launch of open-world MMO New World in August, Senior Producer Katy Kaszynski will shed light on how Amazon takes a unique look at customer feedback and testing to create immersive worlds that retain players. Katy will provide examples and tips for engaging with players at an early stage of development and interpreting data, and describe how implementing changes based on player feedback has led to New World's success.

Takeaway:
How to engage players early in the development process
How to implement player & testing feedback effectively
How to best interprete data