Kat Welsford
Square Enix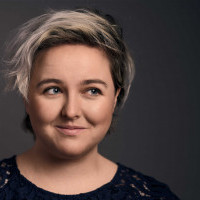 Kat is part marketing nerd, part analytics geek, entirely in love with attribution and data. Day to day she works in the Digital Analytics team within Analytics & Insights in Square Enix. She works on almost every project, making sure everyone understand the effect of marketing actions. She also was a roundtable facilitator for the 2021 Tentacle Zone Incubator, helping the next generation of indie developers market their games. In her free time she runs London Gaymers, and Save Point as well as volunteer with Special Effect and Girlguiding UK .
Kat Welsford is speaking at the following session/s
How Much Does This Even Cost? Using Analytics Tools to Measure ROI on Consoles & PC
Wednesday 27th October:
16.00 - 16.45
Room 5
Kat is discussing how to use Urchin Tracking Modules (UTM's) to effectively measure paid marketing outside of the mobile ecosystem. With the new Steam UTM analytics now in public beta, we investigate how all studios, from tiny indie's to huge AAA publishers can use UTM tracking. From working out more accurate estimates for CPA to calculating, Kat runs through the basics, the setup and how to effectively measure and benchmark results for fantastic improvements on accuracy & ROI.
Takeaway:
How to set up, measure and understand what Steam UTM data shows you.
Useful methods for marketing a game on multiple platforms
How to compare marketing methods to work out what "good" ROI is